Glass Units for Vinyl Windows Ottawa
We offer support for glass units, substitutions, and new units. Accessible choices are twofold coated or triple coated windows with a choice of a Super Spacer. On the off chance that you have issue with dampness in your windows, it is preposterous to purchase new windows – just reach us to supplant glass unit. We utilize the Low-emissivity (Low E) glass, which gives savvy light channel and saves light energy by controlling measure of UV light pass-through.
Also known as: Insulated glass units, Double pane windows, Double glazed units, Sealed Glass Units, Replacement dual pane window units.
This item comprises of two sheets of treated glass isolated by a spacer. The space between the two sheets of glass is loaded up with air. These are frequently utilized in private window applications. Specially designed to your determinations.
Description
Sizes:
Minimum 4″ x 4″ Maximum 96″ x 60″
Thicknesses (in):
1/2″ 5/8″ 3/4″ 7/8″ 1
Shapes:
Almost any shape
Spacer Bar Colors:

Aluminum
Champagne
Dark Bronze

Grid Colors: (Optional)

Aluminum
Champagne
Dark Bronze
White
Tan

Suitable for use in: Residential, Commercial, Retail

Grid Profile Options:
5/8″ flat grid or 1" sculptured grid
Warranty:
10 year limited warranty
Glass Tints:
Many glass tint combinations available
Production Time
Typically 2-5 business days
Insulated Glass Panels Pricing
Select Glass Shape
Please choose the picture below that best describes the shape of your glass. The picture does not have to match your piece exactly. In the next few steps, you will have a chance to tell us more about your piece. What shape is your glass?
More About Insulated Glass Panels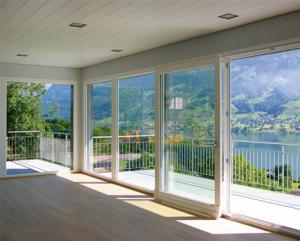 Are you looking for a way to consume less energy in your home or office? Sealed Window Units are ideal for cutting costs, while also being better for the environment over single pane windows.
Insulated glass panels consist of two panes of tempered glass separated by a spacer. The space between the two panes of glass is filled with air, which provide insulation. These are most often used in residential window applications.
These are custom manufactured dual pane window units, meant to replace existing windows in your home. You can select glass pane thickness and overall sealed window unit thickness. These can be purchased with or without the white grid between the panes.
Insulated glass panel window repair can be easily done by yourself to save money. Most homeowners can perform this kind of window repair on their own without issues.