Our advantages above competition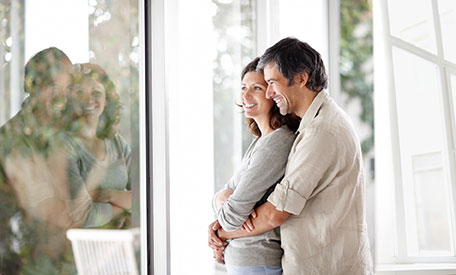 The common thickness of each glass pane on the market is 2mm – we always use 3mm and 4mm glass on all our windows, which will give you a stronger and more energy efficient unit.
90% off our hardware for the windows is made from stainless steel, where most of the market has regular steel which could easily get corrosion.
We use superior quality virgin vinyl (uPVC) which is 99% pure vinyl where most of the market offers PVC windows which have a weaker frames and discolorate over years, PVC is not a pure vinyl it is a mix of vinyl and some other materials.
Our screens have an easy snap-in spring loaded pins, so no special pins or handles required to remove the screen.
Our casement windows come with a fold-in handles (standard for our company) where most of the companies offer that as an upgrade.
All our jobs done by our team of installers, no jobs are given to sub contractors
Advantage Enterprises is proud to serve the Ottawa region providing quality products and excellent customer service. Our goal is to enhance the look and value of your home with the best in energy efficiency.
Our company is a member of the BBB. We are committed to customer satisfaction that includes our custom made-to-measure eco-friendly windows and doors.
Our estimators will impress you as they are honest, dependable, and highly qualified offering extensive experience and knowledge. They are able to offer a high quality line of products for a lower investment. Their insights and intuition will assist in our goal to fulfill your vision and needs to enhance your home.
Our installation team offers the highest quality standards that will make the transition in your home one of ease and efficiency. With over fifteen years of experience, you can expect the best in skilled craftsmanship.
Our manufacturers and suppliers have been personally hand picked for their quality products that are designed and assembled with the highest standards of workmanship. We recognized their ability to provide orders with expediency which supports our goal to provide customer satisfaction in service and products.